Daniel M. Myer, MD
Orthopedic Surgeon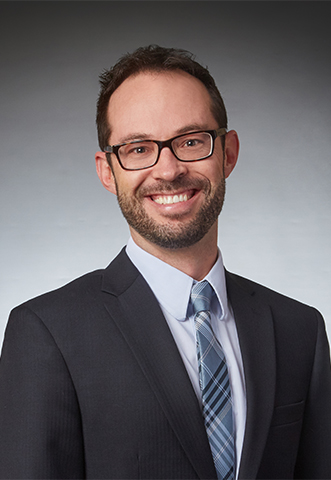 Daniel M. Myer, MD
Dr. Myer graduated from The Ohio State University College of Medicine in 2006. He works in Akron, Ohio as an Orthopaedic Surgeon. Dr. Myer specializes in athletic injuries, joint replacement surgery (knee and shoulder) and orthopaedic fracture management. He is affiliated with the Crystal Clinic Orthopaedic Center.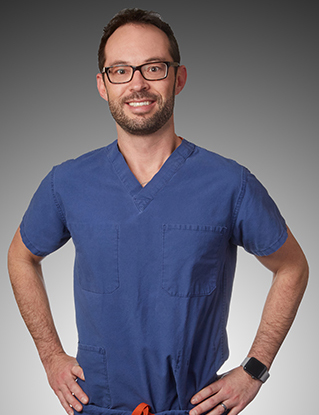 Specialties
Sports Medicine Injuries
Arthroscopic Surgery of the Knee, Shoulder & Elbow
Knee & Shoulder Joint Replacement Surgery
Orthopaedic Trauma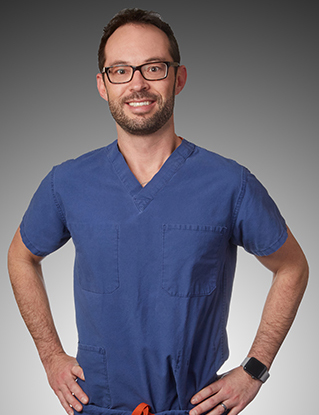 Board Certifications
Orthopaedic Sports Medicine
Orthopaedic Surgery
Fellowship
Orthopaedic Research of Virginia
Residency
Medical School
The Ohio State University College of Medicine
Hospital Affiliation
Crystal Clinic Orthopaedic Center, Akron Ohio
Summa Health Systems, Akron Ohio
Western Reserve Hospital, Akron Ohio
Professional Presentations & Lectures
Summa Orthopaedic Resident Conference Lectures: 2012-present (Revision ACL Reconstruction, Patellar Instability, Unstable Knee: Multiligament Knee Trauma, Shoulder Instability, Shoulder Arthroplasty, Proximal Hamstring Repair, Knee Osteochondral Defects, ACL / PCL Reconstruction, Knee Exam, Shoulder Exam, The Thrower's Shoulder, The Thrower's Elbow)
Surgical Approach to Patellofemoral Pathologies: Summa Sports Health Symposium, 2015
ACL Reconstruction in Combination with Other Repairs: Summa Sports Health Symposium, 2014
Hamstring Avulsion Injuries and Repair / Implications for Rehab: Summa Sports Health Symposium, 2013
Cartilage Injuries in the Athlete: Akron Children's Hospital Sports Medicine Conference, 2012
Joint Pain: What is It and Why You Don't Have to Live with It, Community Health Talk; Cuyahoga Falls, Ohio. October 2012
Pediatric Sports Medicine: Treating the Young Athlete; Ohio University, Athens Ohio; November, 2011
Research & Publications
Myer DM, Purnell GJ, Caldwell PE 3rd, Pearson SE. ORV Arthroscopic reduction and internal fixation of tibial eminence fractures. Journal of Arthroscopy, Arthroscopic Techniques 2013 Sept13:2(4)e341-5.
Myer CA, Hegedus EJ, Tarara DT, Myer DM. A user's guide to performance of the best shoulder physical examination tests. British Journal of Sports Medicine. 2013 Sep;47(14):903-7.
Myer DM, Caldwell PE 3rd. ORV Arthroscopic transosseous bony Bankhart repair. Journal of Arthroscopy, Arthroscopic Techniques. 2012 Oct5;1(2):e193-9.
Hegedus EJ, Goode AP, Cook CE, Michener L, Myer CA, Myer DM, Wright AA. Which physical exam tests provide clinicians with the most value when examining the shoulder? Update of a systematic review with meta-analysis of individual tests. British Journal of Sports Medicine 2012 Nov 46(14):964-978.
Myer DM, Weiner SD, Noe D, Speering L, Kotran S, Askew MJ. A biomechanical analysis of plate osteosynthesis and cortical contact percentages in a humerus pathologic fracture model. Summa Health Systems, Post-Graduate Day; Akron, OH. 2011
Mid-America Orthopaedic Association Annual Meeting; Tucson, AZ. 2011
The Cleveland Orthopaedic Society Meeting; Cleveland, OH. 2011
Myer DM, Bell RH. Instability after total shoulder arthroplasty. Seminars in Arthroplasty 21(3): 191-194, 2010.
Kloos AD, Fisher LC, Hassenzahl DL, Myer DM, Detloff MR, Basso DM. Thresholds of motor and sensory recovery after incremental spinal cord injury in rats and the critical descending systems that support them. Program No. 498.4. 2003 Abstract Viewer/Itinerary Planner. Washington, D.C.: Society for Neuroscience.
American Physical Therapy Association Combined Sections Meeting, Nashville, TN. 2004
The Ohio State University Medical Center Graduate and Postgraduate Research Day, Columbus, OH. 2004
Tenth Annual Kentucky Spinal Cord and Head Injury Research Symposium, Lexington, KY. 2004
Myer D; Weiner SD. A 40-year-old woman with a painless enlarging thigh mass. Clinical Orthopaedics and Related Research 409: 325-31, 2003.
Pollard MA; Myer D; Senior M; Weiner SD. Foot pain in a 16-year-old boy. Clinical Orthopaedics and Related Research 394: 309-312, 2002.
Crystal Clinic Orthopaedic Center
North Coast
20 Olive St Ste 200
Akron, OH 44310

Phone: (330) 535-3396
Fax: (330) 929-9189
Crystal Clinic Orthopaedic Center
Cuyahoga Falls
437 Portage Trail
Cuyahoga Falls, OH 44221

Phone: (330) 535-3396
Fax: (330) 929-9189
Crystal Clinic Orthopaedic Center
Hudson
1310 Corporate Dr.
Hudson,OH 44236

Phone: (330) 535-3396
Fax: (330) 929-9189